TrainWreck! - Not for Sale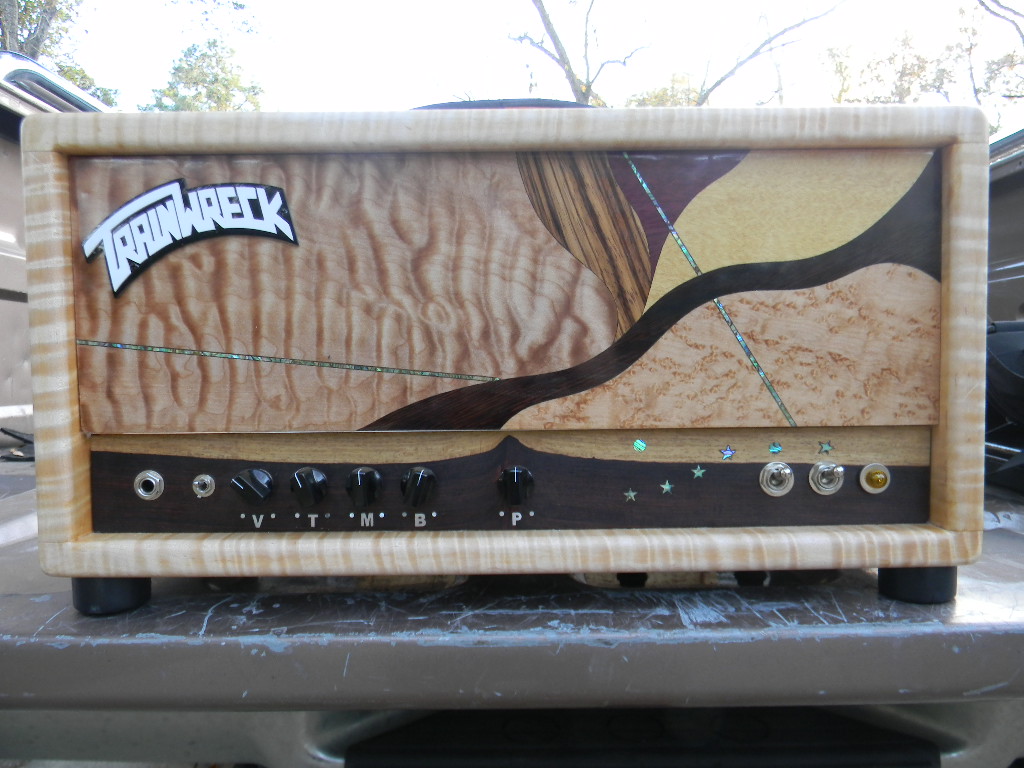 This amp was built from the gound-up (based on specs designesd in the 80's) by Jagneaux and fitted with a custom enclosure.
It's designed to operate at full-bore and cannot be run without an attenuator.
Jag says its sound can be compared to his Soldano - only without any reins or saddle.
Because there are hardly any controls or throttle in its signal chain, the TrainWreck can
get very temperamental - especially if a component (e.g. Capacitor, Resistor - even a Tube)
begins to degrade! - Crazy!